Be Prepared During An Outage With Generlink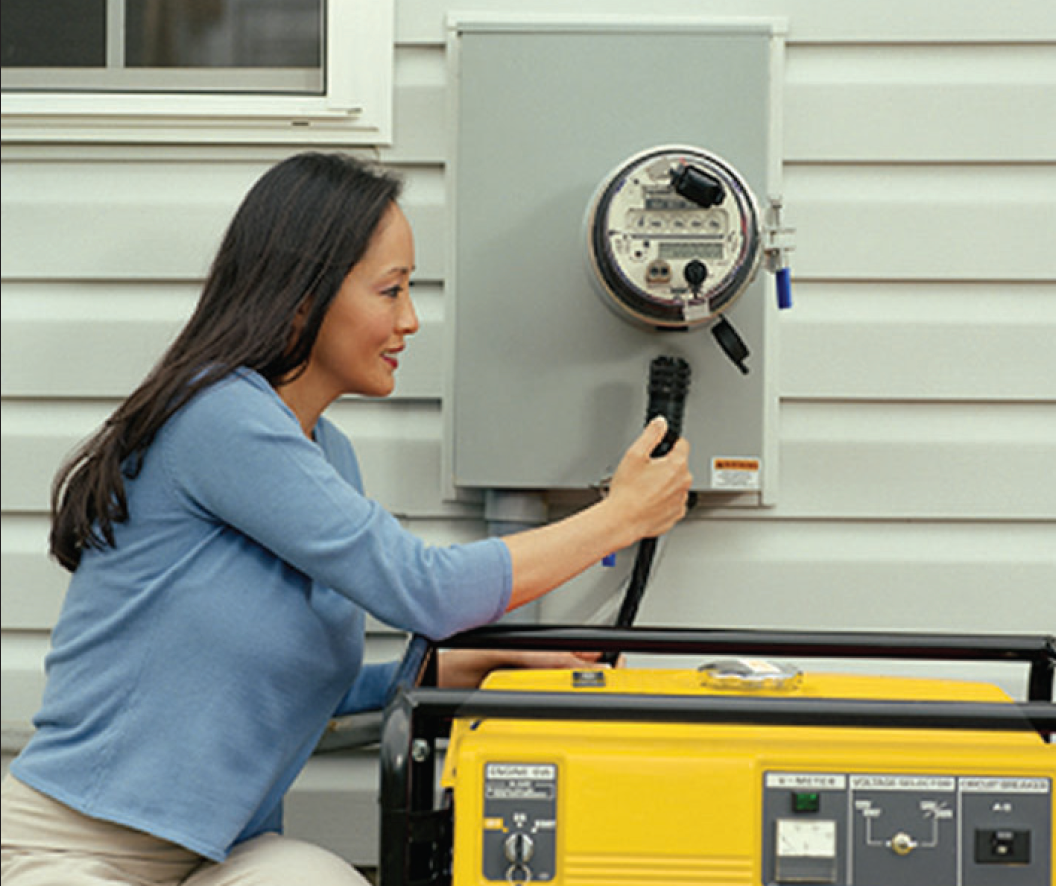 Homeowners are purchasing portable generators in record numbers to power critical appliances such as furnaces, pumps, refrigerators and home office equipment during a power outage. Generlink is a product that Garkane offers that makes connecting a portable generator easy and safe while providing homeowners the flexibility of using a portable generator to operate virtually any appliance in their home. Generlink is a 5" device that is installed behind your electric meter and automatically disconnects your house from the electric grid, preventing back feed, which can damage equipment and harm individuals. 
Garkane Consumer-Members can purchase the Generlink product from Garkane:
           30 amp unit - $660 or monthly lease option of $30 per month for 24 months
           40 amp unit - $760 or monthly lease option of $35 per month for 24 months. 
The price includes shipping and installation. In order to purchase a Generlink product, please fill out the purchase agreement. After you have returned the application, Garkane staff will be in touch to schedule a time to install the Generlink item on your meter base.  
GENERLINK Purchase Agreement - Click to download
Frequently Asked Questions
A: Yes, Generlink is an interconnection device that enables you to connect your portable generator directly to your home's wiring system. During a power outage, your generator becomes your source of emergency back-up power. Generlink is designed as an alternative to expensive transfer switches and hazardous extention cords. 
A: There is no risk of damage to your appliances created by the Generlink device.  You should exercise care when selecting your generator to ensure you are buying a high quality generator. 
A: The appliances in the average home consume relatively low amounts of electricity to operate once they are started. However, many of them require a significant amount of electricity to start up. Please review the appliance guide to determine the start-up wattage required for individual appliances. 
A: Your generator continues to power your home until you turn it off. Once you turn off your generator, Generlink will automatically switch your home back to utility power. Generlink has a built-in safety feature that prevents back feeding the generator's power into tthe utility lines, eliminating hazerdous condidtions for you and Garkane's service personnel. 
A: There are three indicator lights on GenerLink, two green and one red. When both green lights are illuminated, this represents a normal condition where utility power is present. When your utility has restored power you can deenergize and disconnect your generator from GenerLink. If the red light is illuminated at any time or in conjunction with a green light, there is a potential problem and you should call your utility immediately.
A. Your generator should have a circuit breaker that will activate in the event of an overload. If it does not have this feature, it is not suitable for use with GenerLink.